Posted by puppy love on April 16th, 2008 filed in dog food
Hey everyone! Sorry I missed you yesterday on the 15th, it was the last day of TAX deadline and it was such a hectic day, but no excuses! My apologies~
So in todays post, I wanted to write about dog treats.
I have 7 different kinds of dog treats that I feed my dog.
He loves all of them, but I do not feed him treats everyday.
There are different kinds of dog treats… varies upon what types of treats you would like to feed your dog. There are treats for training, pleasure, vitamins, dental, joints, digestive system, and I am sure there are more that I have not listed that I cannot think of right off the top of my head.
Usually 98% of the times, the treats say bold and clear what kind of treat it is.
I have posted some pictures below where I found the treats to be very helpful with training, as well as different dogs likings. I've met with over 50 different dogs at a near by dog park around my house and I always take treats (if the owners are okay with it) I feed treats to the other dogs as a treat with commands and such. Please feel free to buy them and try them out, Petsmart is usually really good about exchanging your purchase (with receipt) if your dog is not happy with something or even yourself.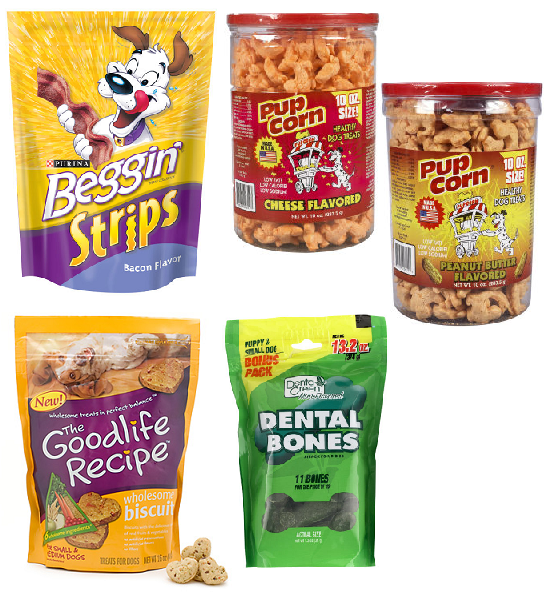 So those are some of the treats I have, I couldn't find the pictures to some that I have, but my all time favorite, only because my dog seems to LOVE it, it's his #1 favorite! As well as it being "ALL NATURAL", what better than natural right? It's 100% Beef Liver, for training & pleasure, awesome awesome! The picture is below and all that for $20 dollars, is a bit on the high end but it's Natural and there's literately 1,000 pieces or something in the tub.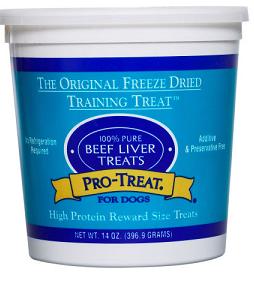 They come in tiny cubes, easy for your dog to eat. NOTE: It's high in protein and LOW in fat!! 🙂
I hope you enjoyed todays post about treats! I will be writing more about different kinds of treats tomorrow! 🙂